SoCal
After MoCal, we rode to Salinas and took the train from there to San Luis Obispo.  SLO is a sweet little college town with a few breweries to boot.  We stayed in a great little motel right in town, then rode to the coast the next day to Pismo Beach.
First stop, Dinosaur Cove of course: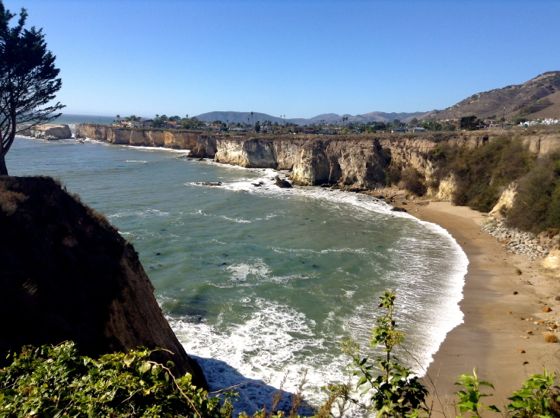 We didn't clock too many miles this day because we were stopping constantly to admire the stunning coastline.  And the wildlife: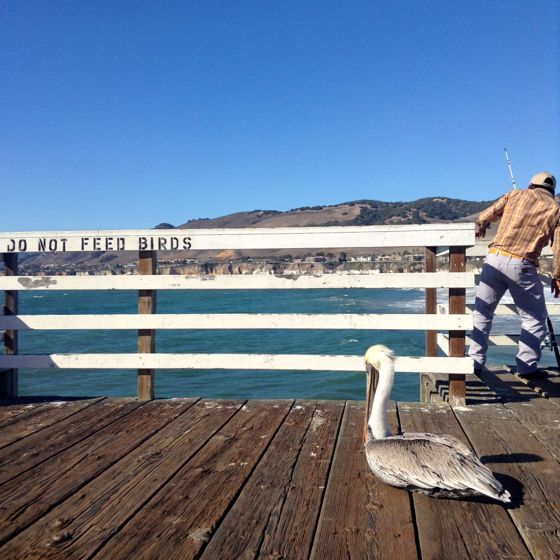 The susnet over Pismo Beach was beautiful.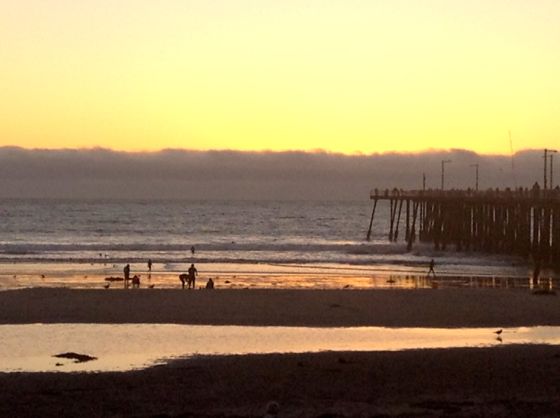 After a Pismo sunset, we spent the night just south in Grover Beach and had some time to enjoy the beach before hopping on the train to Santa Barbara.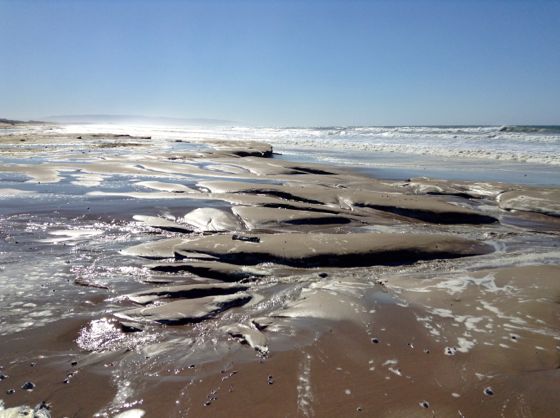 The train ride to Santa Barbara was beautiful too!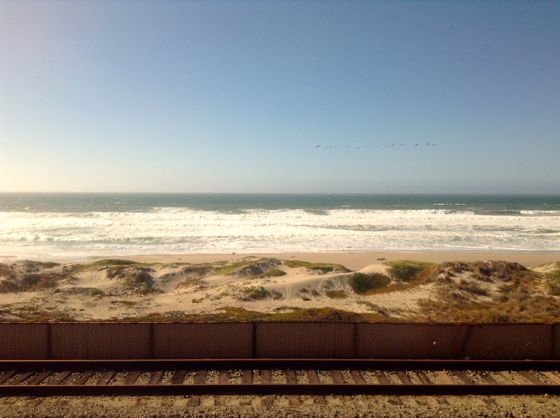 Once off the train, we rode a nice, long tour of Santa Barbara.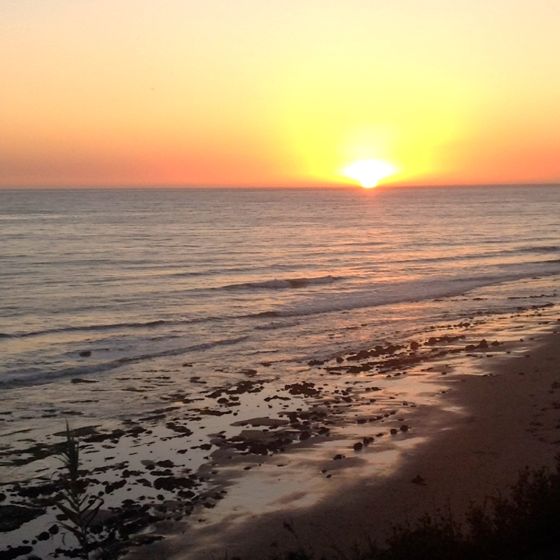 We enjoyed a coastal ride the next day.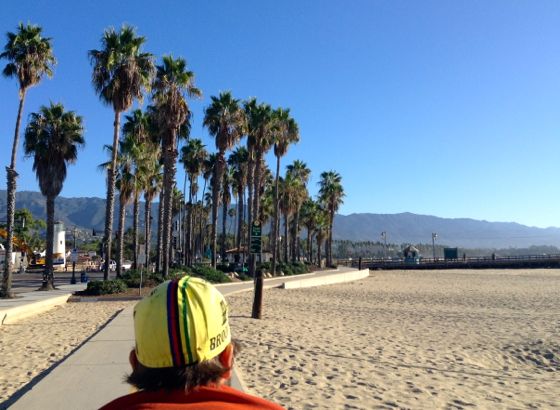 A view of town from the lovely pier.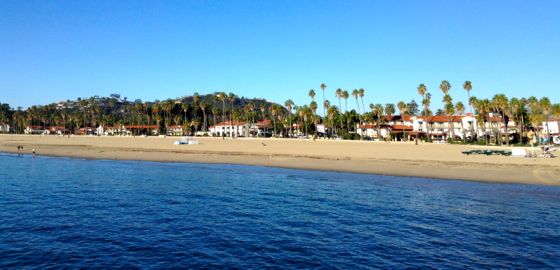 We didn't do as much cycling as we had hoped along the Pacific coast because of the traffic.  I don't know how tourers can do this in summer because even in October the traffic is too loud to allow the ride to be enjoyable.  We had our train pass anyways so we rolled into beautiful Union Station in Los Angeles.  Built in the 30s, it's been restored to retain that glow from train travel's golden age.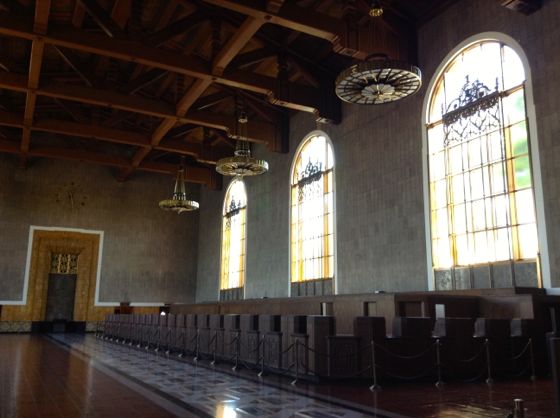 Upon our arrival, we rode 50 miles around Los Angeles to check the tourist spots off our list.  One and done for Hollywood & Beverly Hills.  We reenacted Forrest Gump at the Santa Monica pier, enjoyed people-watching and local beer in Venice Beach, then went to Rob & Laura's house for a dinner party!
Rob & Laura live in a green oasis within the sprawling city, which you can see from nearby Baldwin Hill.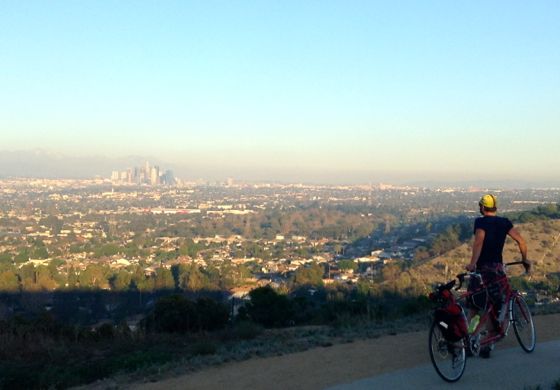 Palm trees & traffic lights.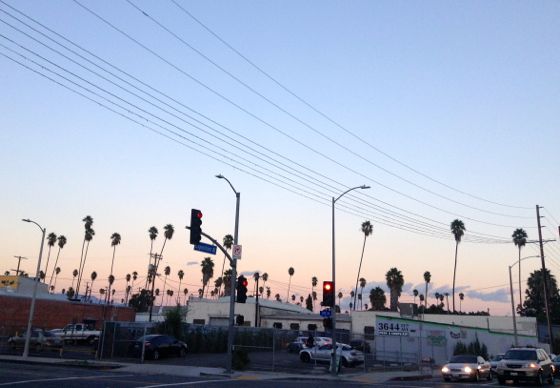 On our last night, we had a sushi dinner in Little Tokyo and a few beers at the Angel City brewery.